Commercial Glass.
Supra Canada products are perfectly suited to provide lasting protection to all silica based surfaces.  The products and the Nano technology, chemically bonds itself to the surface creating a smooth, sealed surface that repels water, air born contaminants, environmental debris and creates a long lasting surface coating that dramatically reduces cleaning cycles.  Reduce maintenance costs, need for expensive cleaning chemicals, graffiti is easily removed, and hard water, calcium buildup are no longer concerns.
With the product breadth that we have at Supra Canada and the ability to formulate Commercial Volumes of our very best coatings, why wouldn't you call us to help make your existing or next project even more functionally beautiful. Keep you exterior High Rise Building or Commercial Building glass cleaner, longer, much longer!
Reduce your cleaning cost considerably! Add us to the interior glass as well as your glass office partitions and railings and we'll save your cleaners time and that saves you even more money, while at the same time your tenants and Customers are enjoying beautiful crystal clear glass instead of the dirty haze they look through each day now
Specify us into your next build project, contract us or one of our partners to apply our coating to existing buildings and spaces, or, just simply buy our product and have your maintenance teams install it for you, it doesn't matter how, it should be just a matter of when.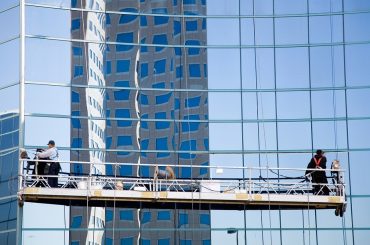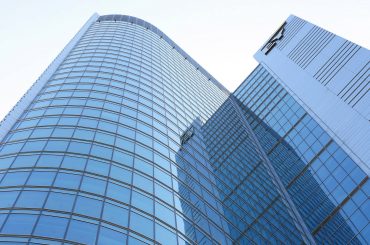 Environmentally Friendly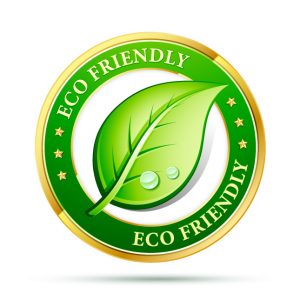 Yes we are. We are proud to contribute to a greener, less toxic environment. No more harsh cleaners seeping into our ground soil or ground water, we offer smart, sustainable, zero emission and safe alternatives to our Customers. We can offer products that have the highest Green Standards and some of our products are in compliance in association with USGBC'S LEED Rating System. We are even able to offer webinars that may qualify towards you earning additional Continuing Education Credits, helping you maintain your Professional Industry License or Certification.
Download the presentation PDF
The Cove Glass, Slide, Railing Restoration Project Presentation-comp