About Diamon-Fusion International.
Since 1997, Diamon-Fusion International (DFI) has been making people's lives easier and more beautiful by developing, manufacturing and distributing protective coatings, application machinery, and restoration products for architectural and transportation surfaces such as glass, granite, tile, porcelain and quartz.
DFI's coatings significantly reduce maintenance costs, are impact, scratch and graffiti resistant, and can keep surfaces looking and performing like new forever.  DFI's product offering ranges from award winning, patented, professional quality products available through authorized applicators and distributors to easy to use highly effective, do-it-yourself products for consumers.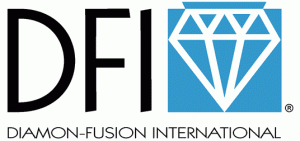 The Diamon-Fusion® Protective Coating – a patented 2-step hydrophobic protective coating that utilizes chemical nanotechnology to create a covalent bond with silica-based surfaces such as glass, ceramic tile, porcelain, granite and quartz.  The protected surface becomes highly water and oil repellent, impact and scratch resistant, easier to clean, graffiti and scratch resistant, more brilliant and a host of other benefits.
DFI is a proud member of the U.S. Green Building Council (USGBC).
Diamon-Fusion® easy-to-clean protective coating can contribute to LEED points, find out how
Architects spend valuable time determining what kind of glass they and their customers need to produce the desired effect. But what happens when that glass gets dirty? Does that dirty glass still satisfy those needs? Drive through any commercial area and you'll see "dirty" glass. Most often you see drip marks or obvious areas on the windows where water had run across the glass, such as hard water stains caused by sprinklers. These are noticeable because the rainwater often picks up minerals or other contaminants from the surfaces surrounding the windows – the concrete of the building, the silicone in the window mounting, the pollution in the air, and many other sources – and deposits them on the glass marring the look and destroying the desired effect.
Diamon-Fusion International is the first hydrophobic protective coating company to have its products specifically reviewed for compliance in association with USGBC's LEED rating system to confirm how they can contribute in the following categories: Sustainable Sites, Energy and Atmosphere, Indoor Environmental Quality, and Materials and Resources.
DFI offers a variety of protective coatings that deliver differing performance and longevity.  From the pinnacle of protective coating durability Diamon-Fusion® ULTRA, to the affordability of Clear-Fusion™V, to the patented flagship Diamon-Fusion®, DFI delivers what you need.  Whether you're applying our product in high volumes in a factory setting or on a small area that's already installed, we provide the greatest degree of industrial flexibility in the industry.  We have the greatest range of offerings and form factors to make production, inventory, sales and repeat sales fast and cost-effective.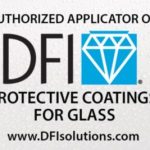 Diamon-Fusion Product Lines
Diamond-Fusion Ultra
The Ultimate Protection! You know how much that piece of windshield glass costs, right? This revolutionary coating is specially formulated to give you outstanding scratch and impact resistance. Protect that expensive piece of glass from pitting and the ravages of spring thaw when the stones start flying before the birds do. This 3 step mix of greatness will ensure you are able to enjoy crystal clear optics, resistance against pitting, stone chips and environmental staining and airborne debris,,,,,, and if that's not enough, we'll throw in the hydrophobicity too. You just gotta have this one!
Click here to find out more or to order.
Diamon-Fusion – 2 step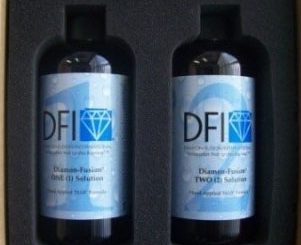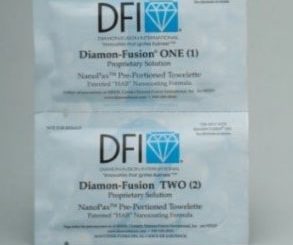 Don't want to be a Rock Star, I mean see a Rock star, then coat your glass. This specialty formula promises to give you a good dose of the best of both worlds. DF2 offers reliable protection against pitting, rock chips and environmental staining and airborne debris.  Plus, as a bonus for being the part of the firsts 100 callers, we've had DFI throw in an amazing long lasting superior hydrophobic property as well. Combined, every small rock and every drop of water will simply hit your windshield, bounce up and over and land on the car behind you, perfect I say! Crystal Clear Optics and pure performance is what this ones all about!
Click here to find out more or to order.
DFI Revitalizer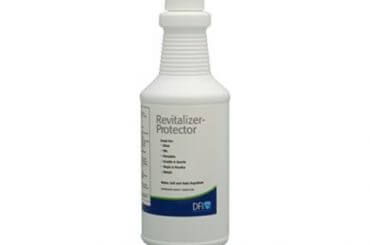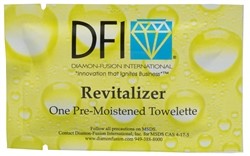 Wow, wish they had stuff like this for our skin! When your coating starts to weaken, just tear open a pack of this revitalizing blend of proprietary goodness and apply over top of your select Diamon Fusion coating and Walla! Just like new again. This is a great product to maintain and enhance your coating because it fills in the tiny abrasions on your coating caused by contact from Anti-slip agents (gravel and slurry) and any other contact from airborne debris, its kinda like bondo, but for your glass coating!
Click here to find out more or to order.
DFI Windshield Defender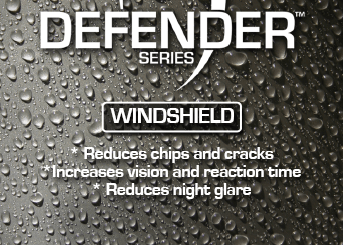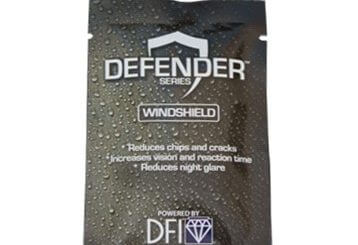 Are you that Guy or that Gal? The budget conscious, DIY'er, that's always saying "no sense paying someone else to do what I can do for myself, and for half the price"? Then this one's for you. This is an entry-level product that is designed to wet your appetite for bigger things ahead. Applied to your windshield it will offer you simplistic yet effective barrier properties against pitting and environmental staining, all wrapped up in a little hydrophobicity.
Click here to find out more or to order.
DFI Clear Fusion Pro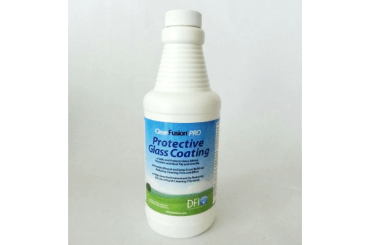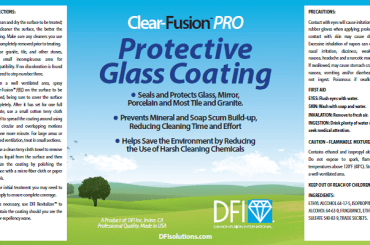 A residential compliment, an economic wonder!  Yet its gentle on the hands, you know your soaking in it right? This wonder-touch product is great for all sorts of jobs, coating your mirrors, interior glass railings and silica-based appliances found it that little room down the hall, you know which one I'm talking about! It's also an incredible add to your interior automotive glass, it will make cleanup of those darling little hand prints and dog nose smudges all over you vehicle glass a breeze. You don't know what your missing until you've had it, so please, come and get it.
Click here to find out more or to order.
DFI Glass Rescue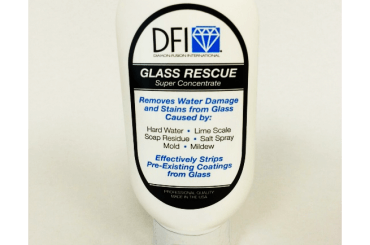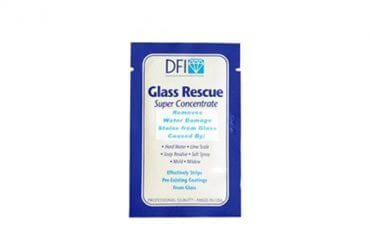 Faced with hard water stain, stains on your glass from substrate leaching, lime scale, grease oil, road grime, soap scum, bird do-do, tree sap, not much can stand in the way of this cleaner. Clean those ugly old fogged up windows in a snap. This is an aggressive cleaner yet it will not damage the surface that's being cleaned, weird but true! What it will do is Rescue your glass and prepare it for your select Diamon Fusion Coating, make it beautiful once again, no need to replace it, just Rescue it
Click here to find out more or to order.
DFI Restoration Powder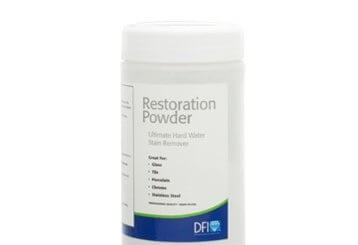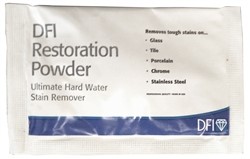 The Gentle Giant – this is a slightly less aggressive yet very effective cleaning powder, it is made for the surfaces that need a little gentler touch, or perhaps one that isn't to affected by build up and staining. It is preferred to use this as maintenance cleaner to maintain your surfaces that have a Diamon Fusion coating already in place; it will almost leave the impression that it's enhanced the coatings performance. Great to clean your mirrors with as well, even you'll look better to yourself!
Click here to find out more or to order.
DFI Care Kit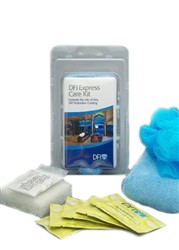 Click here to find out more or to order.
Consumer Care Kit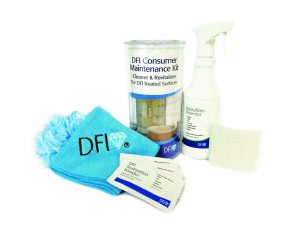 Click here to find out more or to order.
Grizwold's Speed Juice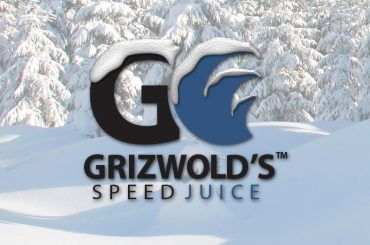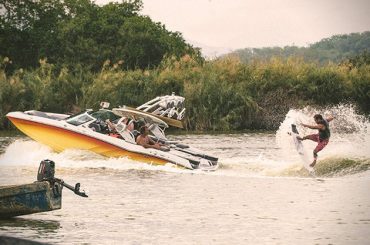 When your having fun on the slopes, be it snow boarding, down hill skiing or even cross country skiing, or, perhaps you're the summer time enthusiast, water skiing, wake boarding, wake surfing or paddle boarding, in any event, enhance your experience with Grizwold's speed juice. A quick wipe to the bottom surface of your preferred method of transportation,,,,, and your off!
Reduce surface friction by up to 25%   Behind a boat on a board……or on the mountain you will move quicker, be more reactive with less effort, and,,,, you'll just simply be having WAY MORE FUN !
Click here to find out more or to order.
DFI Stay Clear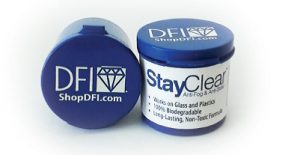 Can't see because of the fog caused by your hot head?  This little tub of fun is just what you need if you are a diving enthusiast, paintballing fanatic, motorcycle rider or have one of those jobs where you have to wear those silly goggles or safety glasses. Just a little dab will do ya, worked into the plastic or glass lenses and face shields and with a quick polish off you can go hours and hours and hours without fogging up.  Crystal clear optics and a convenient package that fits in any pocket, equipment bag or side saddle for you "Hogsters".
Click here to find out more or to order.
Plastic Defender
There has yet to be a real good barrier product introduced to the market to help the consumer by providing deflection properties, hydrophobicity and improved clarity for plastics and plexi's or lexi's .  like on motorcycle visors, plexi-glass windows, lexan product applications and all other manufactured and man made exi's . Well, we think we're real close on this one, you will not only experience its functional brilliance but wonder in its affordability and versatility, don't forget your headlights eh!. Sheds water and provides optical clarity like no other plastic has seen before, the only trouble is, you'll have to repeat this application from time to time as it wont last forever, good thing we made it inexpensive for you to buy!! "Hogsters", you gotta have this one tucked away in your leather vest pocket!
Environmentally Friendly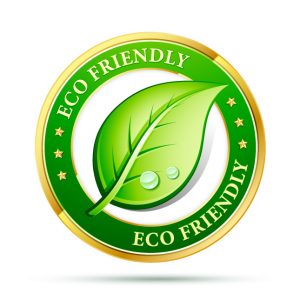 Yes we are. We are proud to contribute to a greener, less toxic environment. No more harsh cleaners seeping into our ground soil or ground water, we offer smart, sustainable, zero emission and safe alternatives to our Customers. We can offer products that have the highest Green Standards and some of our products are in compliance in association with USGBC'S LEED Rating System. We are even able to offer webinars that may qualify towards you earning additional Continuing Education Credits, helping you maintain your Professional Industry License or Certification.
Retail and Business opportunities: Would you like to carry our products on your shelf in a retail environment? Would you like to offer our products as a service or sales enhancer to your current offerings? If either or both are of interest to you, or if you would like to talk about how to become a Distributor, please contact us and we will be sure to get back to you and discuss how we can best serve your needs.