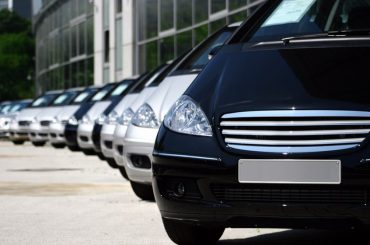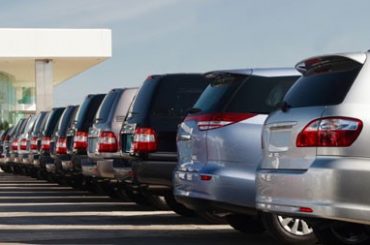 In today's challenging Automotive Market, we know you are busy finding ways to improve Customer Satisfaction, Customer Retention, Customer Service and bottom line performance of your business. We are very excited to introduce you to an opportunity that will enhance and strengthen these key attributes of your business.
Dealer Glass Canada has arrived in Alberta and will be servicing your marketplace.  Finally a program tailored and built with your business in mind.  A program so uniquely constructed that every internal department within your Dealership will be able to participate and capitalize on the financial gains through offering their Customers a turn-key, seamless Glass Care package. You own the relationship with your Customer and we want to help you keep their business, whether its returning to buy another vehicle, purchasing bolt-on opportunities to improve their experience, to protect their investment or simply through their ongoing business with your Service Department, who we know has become critically important to bottom line performance and Customer Satisfaction within the Dealership.
Dealer Glass Canada has been designed with your business needs and your Customer needs in mind, a reliable, legitimate, turn-key, in-house windshield glass program without the headaches and staffing challenges experienced by trying to do it yourself. We have brought together the Industries very best, leading edge Glass Coating Technology and paired them with Industry leading and respected wholesale and windshield service experts to enhance and strengthen your business offerings.  We offer variable term windshield replacement service programs where the work is done at your store (if preferred) under your Dealership service umbrella, no middle-man interfering with your Customer relationships.
Selling a Customer a fixed term glass replacement plan through your F &I office that includes Coatings, glass repair and replacement (if required) has never been easier or more Customizable than it is with us. Program Service requirements helps your Service Department ensure that YOUR Customer is coming back to YOUR Service Centre and not the service Bay of another like Dealership. By having YOUR Customer remain loyal to YOUR Dealership for their glass needs you will also find increased opportunities for pull through opportunities that can be presented by your Service Team when the Customer returns for application and or glass service requirements.
We can offer you Customized Programs through the Dealer Glass Canada Branding or perhaps in part Brand the program under your Dealership name, either way we are ready to offer your Dealership a Branded Glass Program as a sales Tool or incentive through our Dealer Glass Canada Service Agreement. These Agreements have been aggressively built for your Manufacturer Glass needs that are managed by your Team but administered and backed by Dealer Glass Canada.  One time cost for service agreement means no risk, no liability, just pure old fashion Customer Service!
Having decades of experience in the Retail Automotive Industry we clearly understand the value of Customer Service, and the long-term benefits of retention.  We have built Dealer Glass Canada to be your store's partner, we want to help you exceed customer expectations, and to compliment your bottom line performance.  Imagine the benefits of our glass treatment for your Customers coupled with the value and convenience of offering Glass repair or replacement when your customer is in for semi annual and annual service, all done at your location by our team of experts.
I will be in contact with you or a Member of your Leadership Team over the next while, or if you wish, feel free to contact me immediately to get the jump on your competition.  We can discuss your Dealership needs, this opportunity, the full service spectrum of Dealer Glass Canada offerings and how we can help positively impact your bottom line performance and Customer Service requirements.
I look forward to speaking with you, discussing your needs and hopefully welcoming you to the team of Dealer Glass Canada partners.
Michael Ringrose
President and Managing Partner
Dealer Glass Canada
Michael@dealerglass.ca
780-566-7262